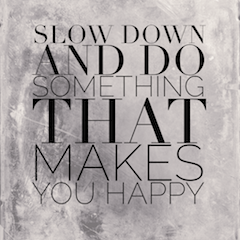 In this faced paced world it is easy to get caught up running around doing everything that has to be done. Sometimes this pace can make us feel like we always need to be doing something, even when there is nothing to do. That's right I said it, even when there is nothing to do. But I can hear you already; there is always something to do! There is no question you can always find something productive to do. But our minds find a way to keep us busy, sometimes doing things just to stay busy. Sure there are things to do but I suggest carving out some time for yourself today and everyday.
Do What You Love
What did you do as a kid that you just absolutely loved to do? Something that you would be just so immersed in that everything else just disappeared. Find that thing and bring it back to life! Make time for yourself every day. Even if its just 15 minutes in the morning to meditate or do yoga, or a quick walk with the dog. Drop all your thoughts about what needs to be done and just be with yourself.
I am writing this because I noticed that I was getting caught in the trap of always being "busy" over the last couple weeks and it was draining. So, here is what I did this morning for myself that got my day started right and inspired this post. I woke up took my dog for a walk around the block and did a short 10 minute yoga class that I found on YouTube. It was great and I was really inspired to do what I love today. Here is the link to that yoga video by the way. Next on the agenda was a veggie omelet with a side of salsa and avocado, yum! Jason Mraz playing in the background while I savored my morning cup of coffee. It doesn't get much better than that! And it's just carving out the time for yourself, maybe 30 minutes in the morning or maybe an hour in the afternoon.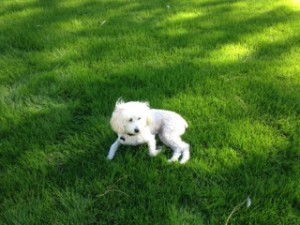 Being In The Moment
Another benefit of doing what you love is it puts you in the moment. Our life in this body is temporary, so we might as well stop and smell the coffee and taste it too. Really, stop for a minute and taste your coffee, smell the beans, savor it. We can be so rushed through our days at times that we don't really stop and enjoy the little things in life. And really, the little things are what makes up the stuff of life, right? Time slows down when you take time and find yourself fully immersed in the present moment. It's what we are here for in my opinion, to experience life in all of its fullness and all the flavors.
Slow Down To Do More
So, I hope this inspires you to take some time for yourself this week and slow down. Sometimes the less you do the more you can actually accomplish. Multi-tasking typically leaves you with a lot of tasks partially finished. Do what you love and love what you do. And if you don't, then do something else. As one of my mentors Jim Rohn used to say, "If you don't like how things are, change it!"
So my question to you is, what are you going to do for yourself this week? Wishing you an inspired week doing what you LOVE!